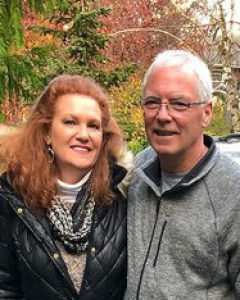 Welcome to our Website! Julie and Kent Berryman along with a team of experienced Brokers serve the Kitsap Peninsula and surrounding areas since 2004. Together we have 25 years in Real Estate sales helping 100's of our Military, local and out of staters move to the NW. We help find the right fit for homes or land. Together we topped the charts closing 23 Million dollars in 2017 and have been Top Producers since 2008. Julie an former teacher in the CK school district and husband Kent, an expert Land Planner with 30 years experience including Golf design locally and abroad. In 1992 designed the Poulsbo Market Place; Walmart, Olympic College campus and Quadrant Home sites. We look forward to meeting you for a Tour of Homes or Land.
Kitsap Peninsula Area Homes
Market Update
Home buying activity is picking up, which is great news for sellers who have been sitting on the sidelines. I'm also happy to report that home prices are making a significant comeback and that interest rates continue to hold at historic lows, fueling much of the current buyer activity. Our hope is that mortgage rates remain low and positive market momentum will be a part of the future.